HYPER-LOCAL, HYPER-FRESH
Las Vegas Grown
Gourmet Mushrooms
Our Desert Moon Mushrooms are grown in small batches and are personally harvested right on the Las Vegas Strip to ensure the delivery of the freshest, highest quality mushrooms anywhere in the valley.
Premium Quality
Rare Varieties
We are proud to offer Las Vegas the widest variety of specialty mushrooms
This brain boosting DELICIOUS superfood is becoming one of the most sought after mushrooms in the world! When cooked it develops a sweet delicate flavor that has been compared to crab or lobster. A must try!
Dish Idea: Vegan Crab Cakes
A rare alternative to the traditional
King Oyster, it is a stalky mushroom
known for it's meaty texture and
delicate flavor. It holds it's shape
well when cooked and is similar to
sea scallops in texture. Use where
you would use King Oysters.
Dish Idea: Mushroom "Scallops"
A unique beauty, this pink floret
shaped mushroom is impossible to
find in stores due it's short shelf life. It has been used as a bacon alternative as it takes on a sweet, pork like flavor
when cooked. It also makes an
amazing jerky as it has the firmest
texture of all Oyster mushrooms.
Dish Idea: Mushroom Fajitas
This mushroom is unique in that
after cooking, it still retains its
shape and a bit of a snap, similar to
that of asparagus. With an earthy
and nutty flavor and its interesting
appearance, its one of our
favorites.
Dish Idea: Stir Frys
Small, delicate and FLAVORFUL!
Again, you wont find this one in
stores because of how brittle it is.
The softest of the Oyster variety, this
tasty mushroom has flavor tones
similar to cashews. It has small caps
that are great for stirfys and soups.
Dish Idea: Coconut Curry Soup
Known for it's gray-blue color this
mushroom has thick, large and
meaty caps and keeps it's shape well
when cooked in a variety of methods.
This mushroom has become popular
for making a great vegan fried
"chicken" or Steak.
Dish Idea: BBQ Mushroom "Ribs"
This traditionally italian mushroom sometimes smells like chocolate! It has a delicious crunchy stem and soft velvety cap and adds a wonderful nutty and subtly floral flavor to any dish. The stems can be shredded to resemble a pulled pork .

Dish Idea: Mushroom Carnitas
Due to it's plumaged appearance this popular culinary mushroom is also known as hen-of-the-woods.  When cooked it develops a delicous, semi-spicy umami flavor. This mushroom is known for it's health benefits and has been used in cancer research. 
While store bought Enoki is typically white and long due to being grown in the dark and in a high co2 environment, the actual wild mushroom is golden with a black furry stem and not very long at all! We embrace the golden glow by growing in the light and we like to keep them long with larger caps by maintaining  moderately high co2.
 Fruity and sweeter than traditional Enoki with the same characteristic crunch!
Dish Idea: Ramen
 A rather unknown relative of Lion's Mane and Coral-like in appearance, this mushroom is the most bizarre and delicate gourmet mushroom.
 Sweet, lobster or crab-like flavor. Tastes like Lion's Mane, but stronger! Cook longer to avoid bitter flavor.
Dish Idea: BBQ Mushroom "Ribs"
Despite being more difficult to cultivate, this mushroom is one of our favorites. When cooked it develops a rich, buttery, meaty flavor. It is known to have anti-inflammatory properties and is sought after for its multitude of medicinal uses. 
The mushroom of immortality 
Find us everywhere!
Wholesale Pricing Available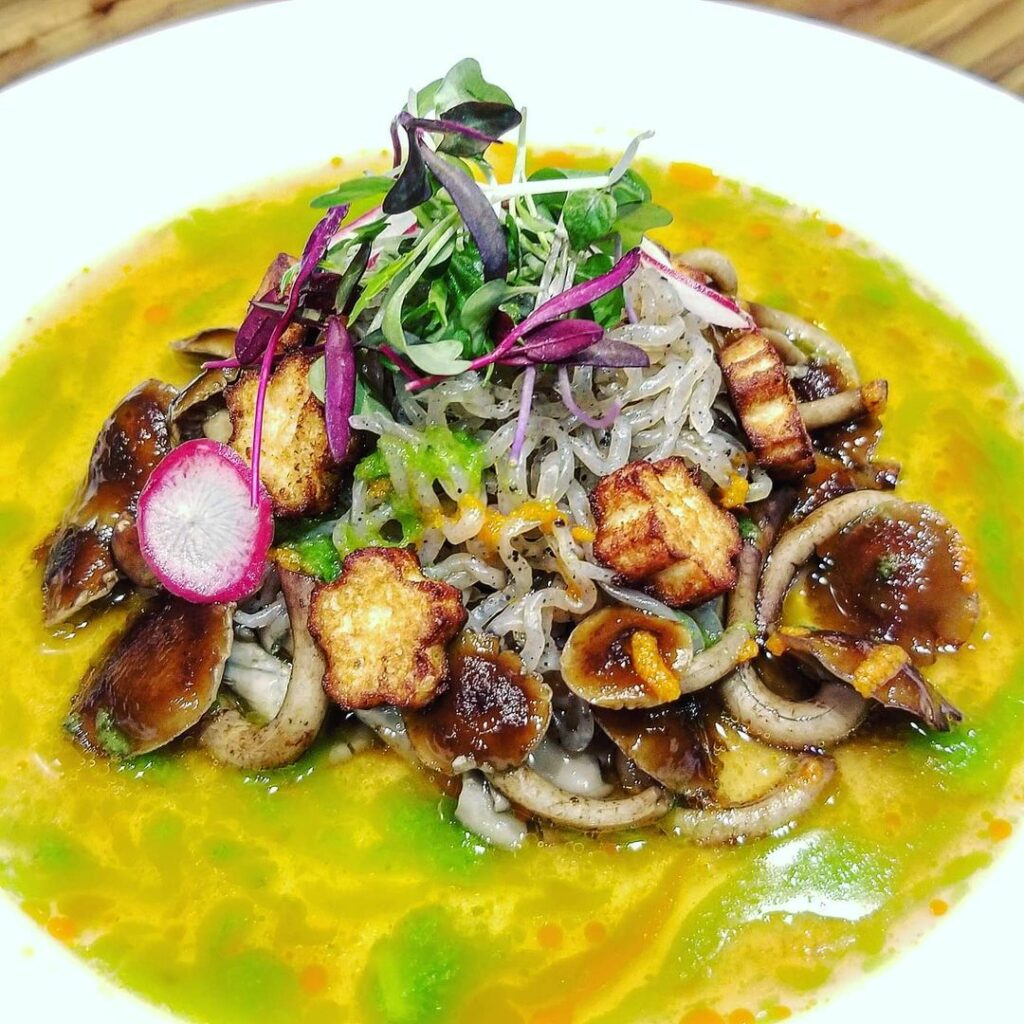 We are proud to serve some of the best restaurants in Las Vegas!
Benefits of buying local:
Freshness. Unlike nearly every other mushroom farm in the country we run through new crops every 3-4 days! 
We also offer multiple deliveries per week for our more perishable mushrooms.
Top-Quality. Our mushrooms are grown on the Las Vegas Strip – reducing travel time,  damage, and aging.
Customer Service. We are invested in our community and hold high standards for our service because we live here too!
Sick of working with "tired" mushrooms? Contact us for a taste of our same-day harvested sampler pack.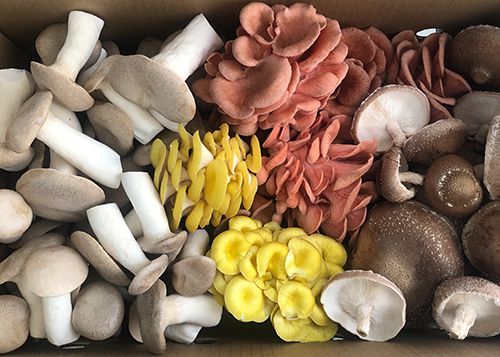 We are currently working towards supplying our specialty grocery stores across the valley.
Tell your local grocery stores you want Desert Moon Mushrooms!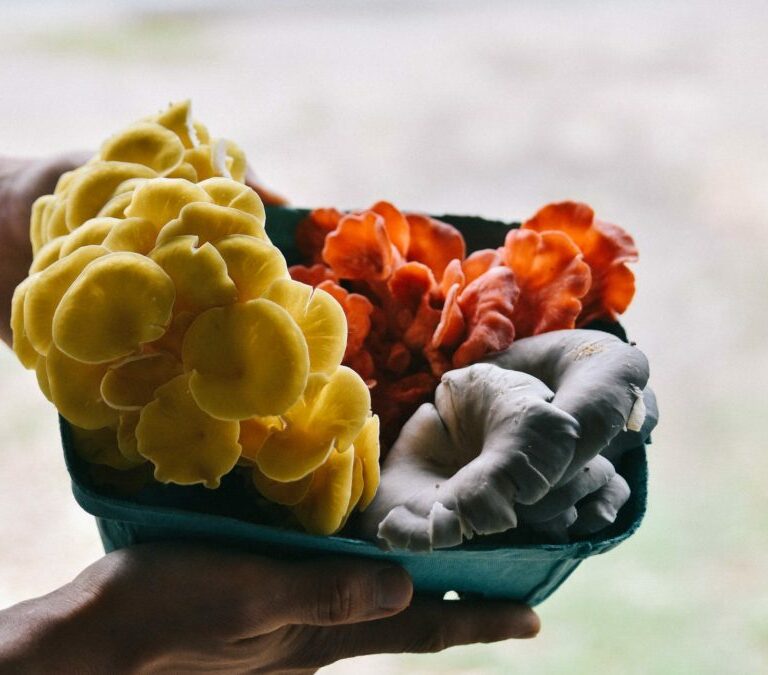 Find us at 5 locations a week at Las Vegas' Local Farmers Markets!
Las Vegas Farmer's Market
Bruce Trent Park
Wednesdays | 2 pm – 8 pm
8851 Vegas Dr, Las Vegas, NV 89128
Las Vegas Farmer's Market
The District @ Green Valley Ranch 
Thursdays | 9am – 1 pm
2240 Village Walk Dr, Henderson, NV 89052
Las Vegas Farmer's Market
Downtown Summerlin
Saturdays | 9 am – 2 pm
1980 Festival Plaza Dr, Las Vegas, NV 89135
Fresh52 Farmer's Market
St. Rose Corporate Center 
Sundays | 8:30 am – 1:30 pm
2550 St. Rose Parkway, Henderson, NV 89074
Fresh52 Farmer's Market
Southern Highlands Corporate Center 
Sundays | 9 am – 2 pm
11411 Southern Highlands Parkway, Las Vegas, NV 89141
We often sell out so feel free to call and place an order ahead of time!
An Innovative Indoor Farm
DISCOVER OUR STORY
Las Vegas has a mushroom problem, and we are here to fix that!
But growing mushrooms in the desert is challenging, they require a careful balance of temperature, humidity, CO2 levels and Light.
From our laboratory to your dinner plate, learn how our mushrooms are grown!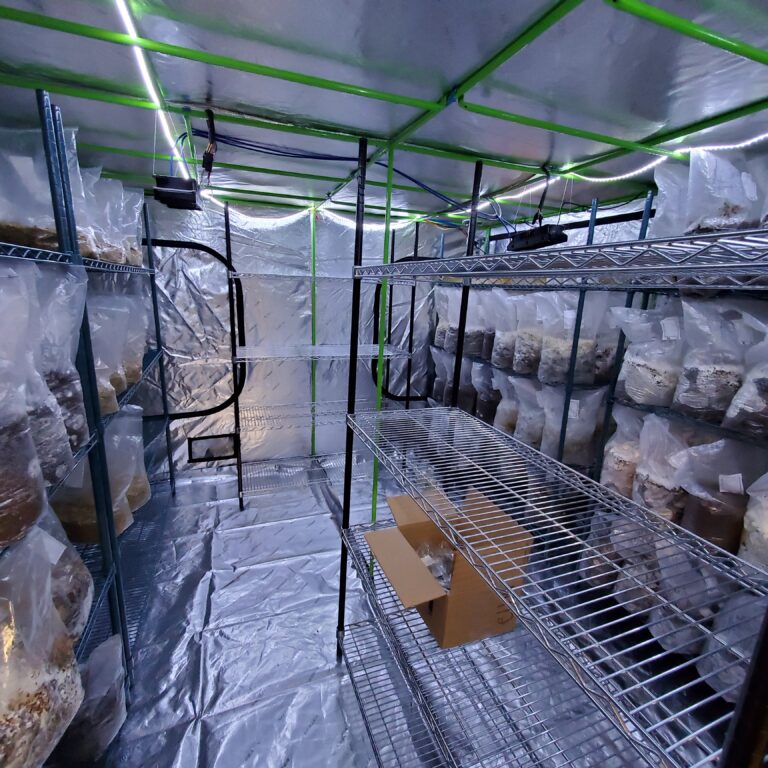 Sustainability and Quality
are our Passions
A better tomorrow starts today
Locally sourced has a lot of benefits....
When you buy small business and local, your dollars get reinvested in your local economy, more local taxes are paid which results in better public services.
You reduce our reliance on foreign imports which can be unstable in times of need and are often cheaper because of slave wages and a lack of environmental regulations.
Did we mention absolutely unmatched quality? Our mushrooms aren't packed by machines and they arent shipped for days across the country or world.
We dont use any pesticides or synthetic fertilizers, because we need to keep our food and earth clean.

Also.... 5% of profits to charity!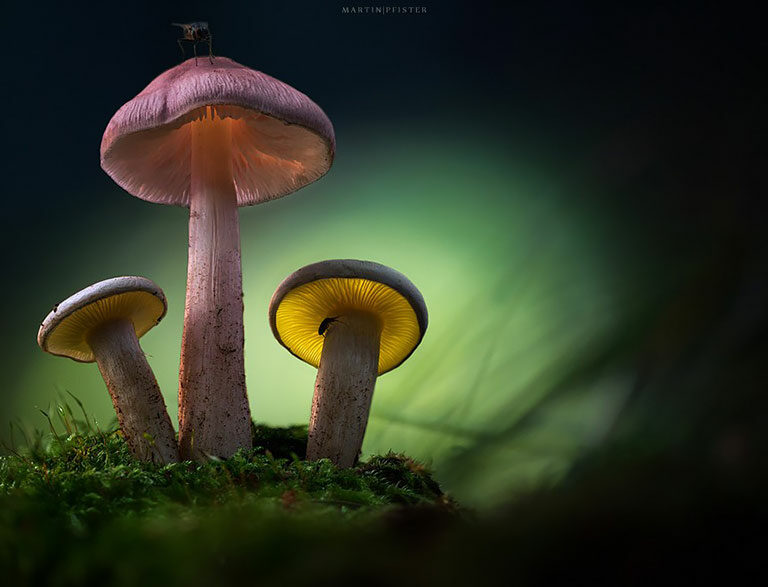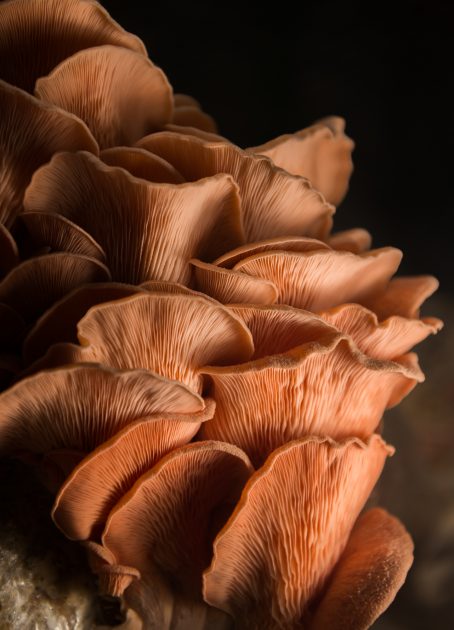 Woman and Minority Owned, Born and Raised in Las Vegas